Shopping Cart
Your Cart is Empty
Thank you for your business!
You should be receiving an order confirmation from Paypal shortly.
Exit Shopping Cart
AS A THERAPEUTIC FACILITY WE REMAIN OPEN

During these challenging and difficult times, our client's physical, mental, and emotional health is still our number one priority.
Fortunately, as a Therapeutic Facility, we are able to REMAIN OPEN to continue aiding those seeking
relief from chronic muscle pain, fibromyalgia, and more.
Our private clinic ONLY accommodates
ONE CLIENT AT A TIME
and we are requesting that you
ONLY ENTER THE CLINIC AT YOUR

ALLOTTED TREATMENT TIME
With the new restrictions in place, we wanted to take a moment to let you know that Slim U Canada Inc.
is an essential business and is here to support your care and will remain open during the provincial lockdown.
Whether you are joining for fat loss or relief from pain / inflammation / improve tissue regeneration or
looking for a treatment that you need to help you recover from an injury that may be acting up, we are here to help you.
This new technology speeds up and improves quality of tissue regeneration, inflammation control, lessons acute or chronic pain, edema decreases, blood circulation enhancement, metabolism syndrome prevention and improvement
- to which many of our clients find extremely beneficial and undeniable pain relief.
As such, our doors will remain open for therapeutic services in order to continue assisting those who are in need of it.
We want to ensure each and every one of our clients that our clinic is taking every necessary precaution
in order to create a safe and clean environment.
Our sanitization procedures have always been extensive, and we have added additional precautions.
Our care and concern for all of you is why we have decided to keep our doors open.
Not only is our physical health important in times like these,
but being mindful of our state of mind is also extremely important.
Taking a moment to safely take care of your mental and physical health is paramount,
and we want nothing more than for all of our clients to find relief after our therapeutic therapy.
In order to continue to provide a blissful, safe and comfortable
visit from start to finish, our team has a number of stringent measures in place
to ensure the health and safety of you and our staff.
We will continue to do everything we can to support your health.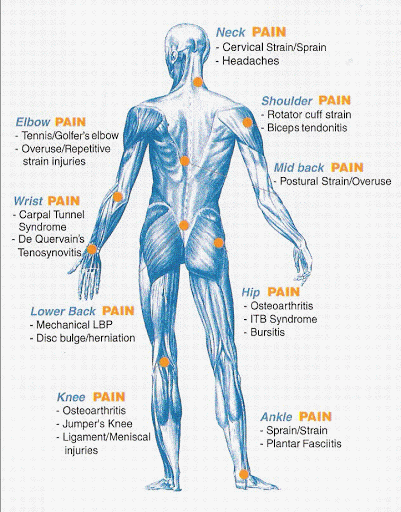 During these challenging and difficult times, our client's physical, mental, and emotional health is still our number one priority.




Fortunately, as a Therapeutic Facility,

we are able to REMAIN OPEN

Our private clinic ONLY accommodates

ONE CLIENT AT A TIME

and we are requesting that you

ONLY ENTER THE CLINIC AT YOUR

ALLOTTED TREATMENT TIME




The "Advanced Cold Laser Lipo" is a New non-surgical and non-invasive internationally patented laser technology

which has direct skin contact and is one device that offers the science, the support,

and the results that have allowed it to emerge as a Leader in this Market.




This new laser technology is approved for the reduction of fat, cellulite, skin tightening

and increase in skin elasticity

and is also approved for pain relief / control and management.




Whether you are joining for fat loss or relief from pain / inflammation / improve tissue regeneration or

looking for a treatment that you need to help you recover from an injury that may be acting up, we are here to help you.

0

/